Not sure why I didn't post this over here since it is a 60degree and I'm obtaining some nice parts from here for it's future build... But here is some info on my other Beretta... I call it my Wife's beretta so I don't get in trouble for having two
We picked this up back in Aug of 2012...
Found it on craigslist in Coram NY and I tried contacting the owner, I did not get a reply so Amy tried and she got a response because she sounded like she was truly interested in the car... I guess I worded something wrong lol...
Car all loaded up on the trailer... We drove down with the trailer expecting to just buy it after negotiation because the pics of the condition were that good.
Car had been painted at one time, that was the only downfall... The trunk and hood were done very poorly so I knew I had to get those re-done... The right side GFX was also hit at one point and flexed and cracked off the paint so that had to be re-done/replaced. The big "Problem" with the car was a bad injector that was preventing it from running properly.
Home off the trailer...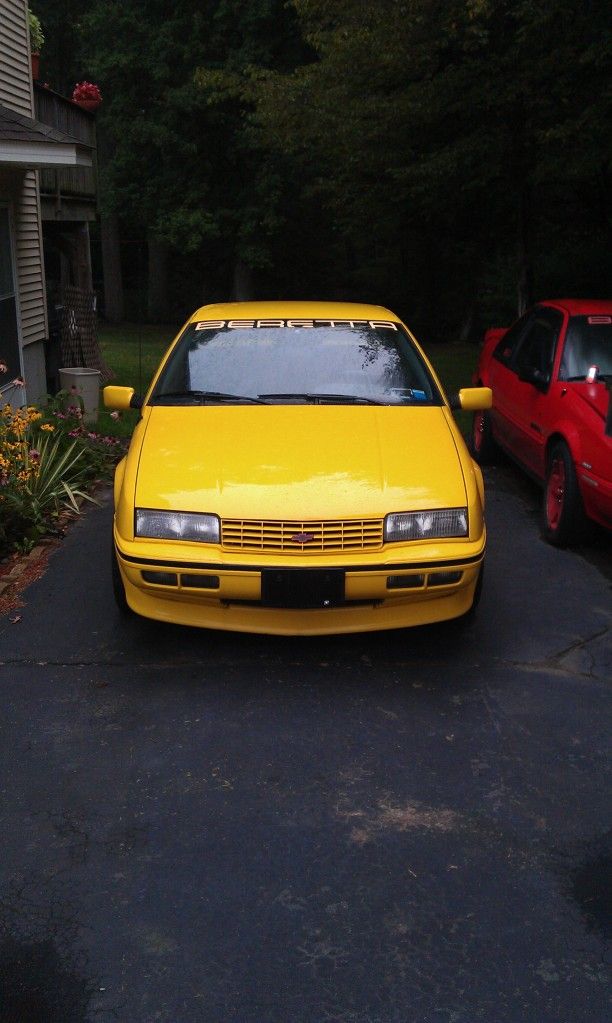 Scuffs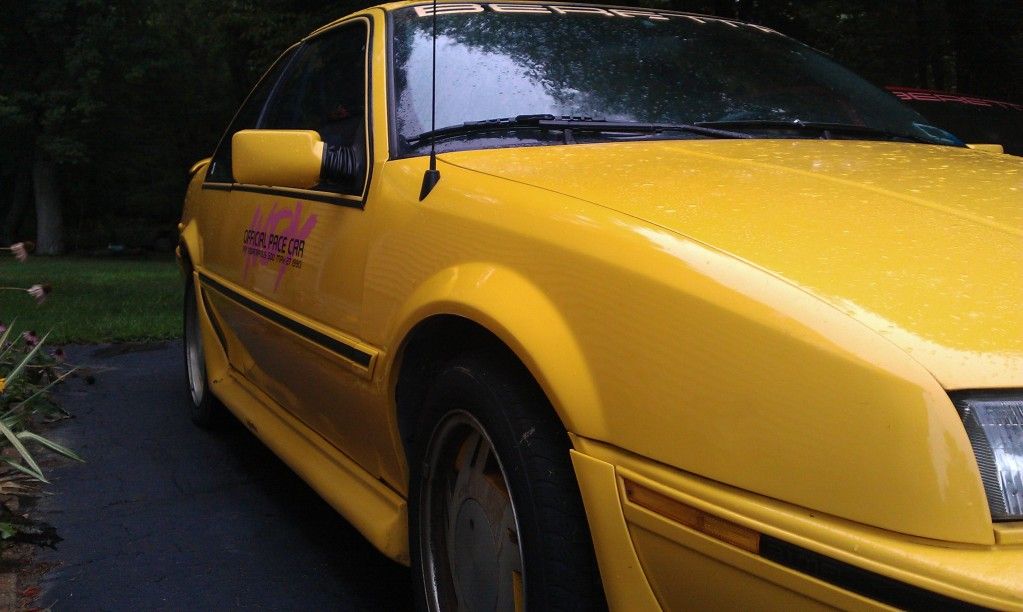 Poor wheels
Reproduction die cut decals already on the car
Very good condition interior... Dash bubbled and cracked though.
Missing Lower panels as well
Surprises in the glove box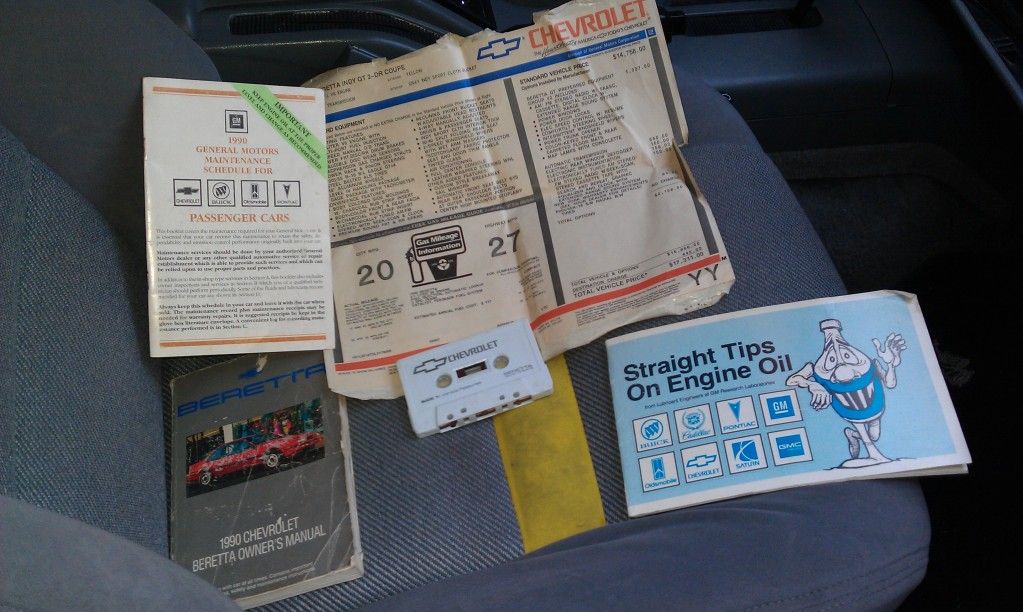 Rust free rockers, just lots of mildew...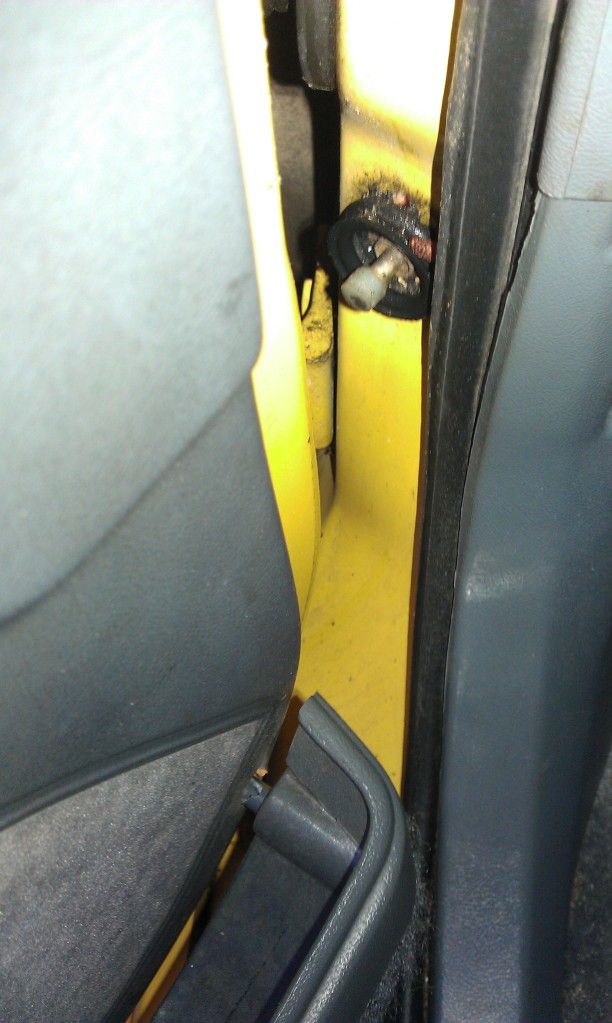 First wash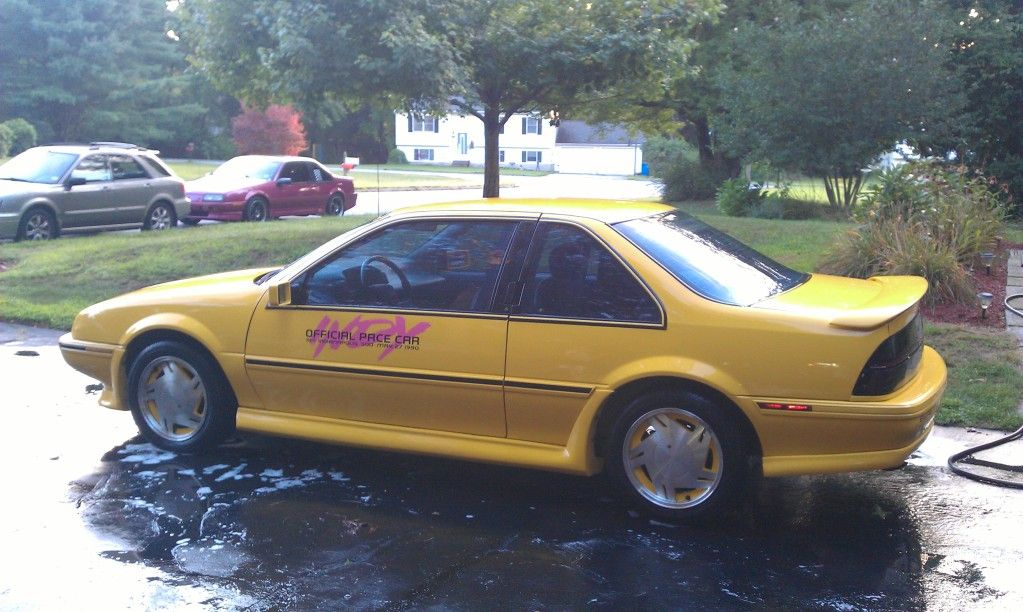 Making Decals...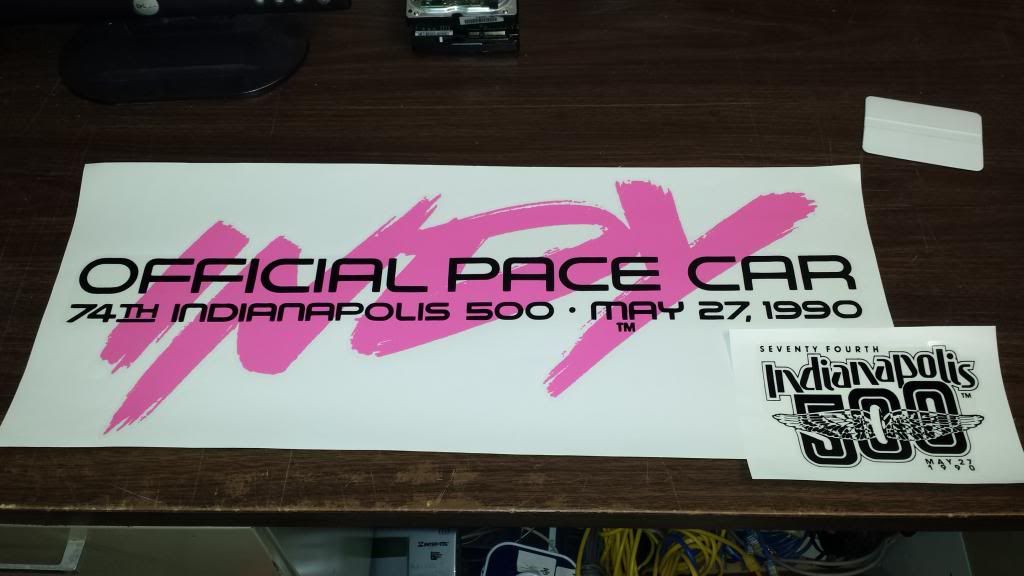 Koni's for the front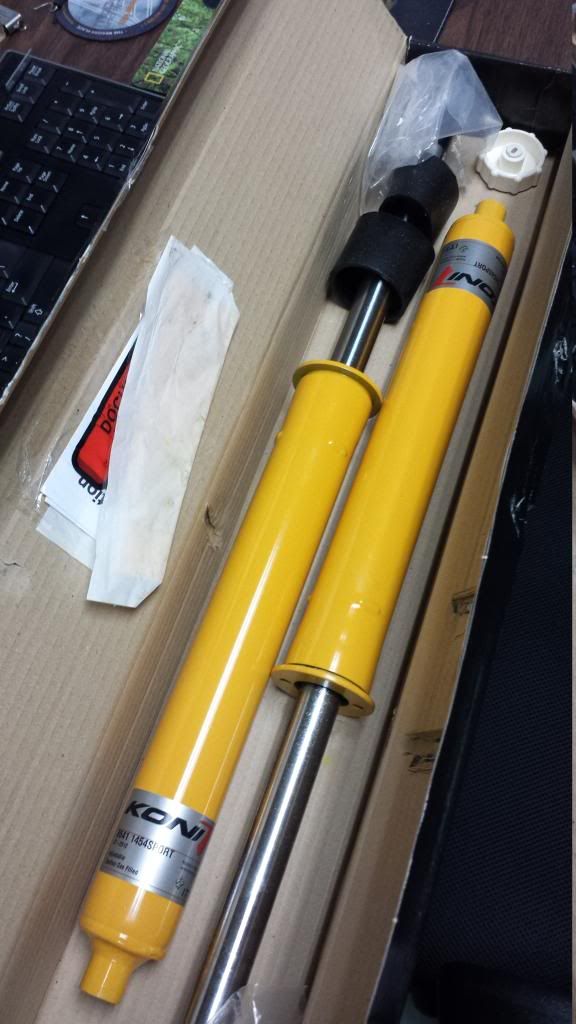 Already had rears because the first set of Saabs I bought for the 96 were too long for it and are direct bolt in for the 90.
ORIGINAL AC delco plugs... Another reason why it ran like crap, in conjunction with the original wires.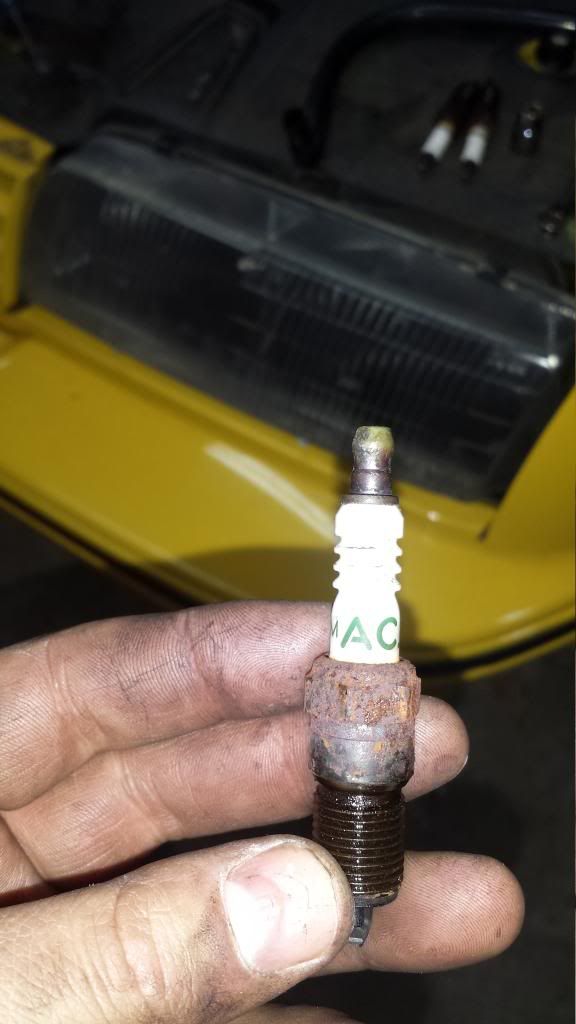 Bfest Prep, still need to get hood painted and full suspension upgraded but back to running properly... New wires new plugs, new crank sensor, new oil pan gasket new valve cover gaskets new EGR.
KONI fun
Weld in bushings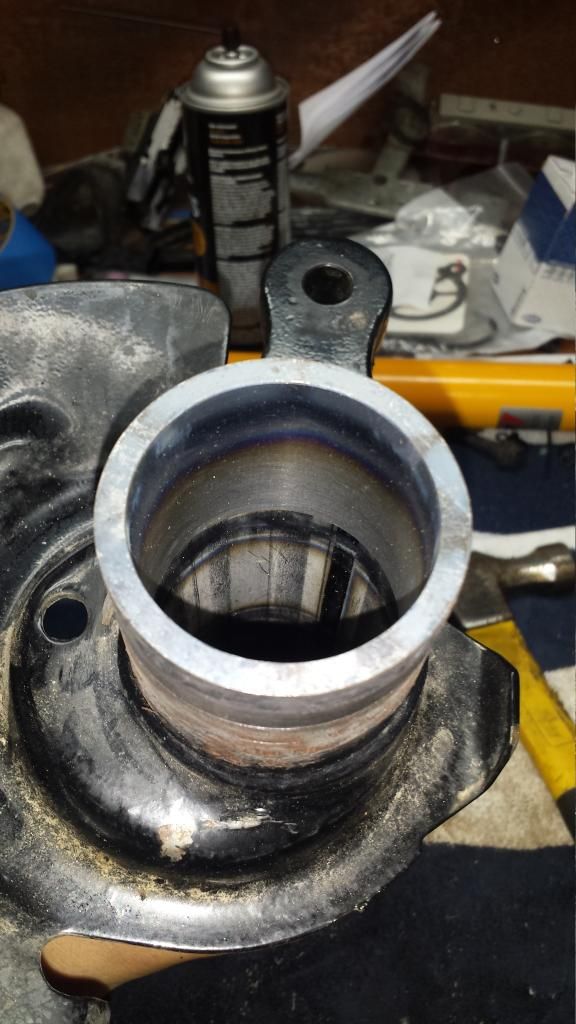 KONI installed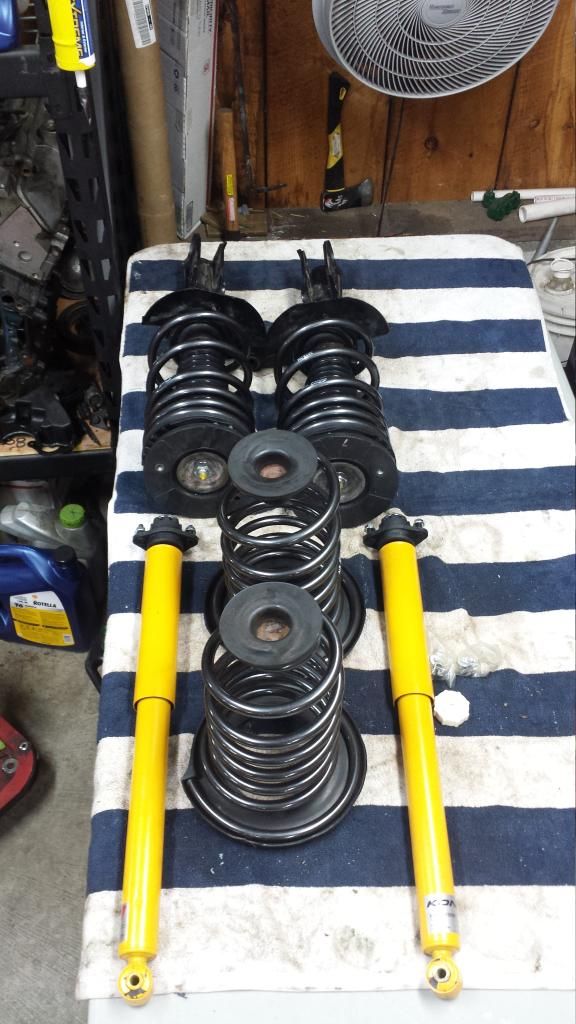 Suspension TCC and trans filter/fluid all changed, waiting for parts back from paint
Applying new decals
waiting for drivers door decal and spoiler... Other parts on
Engine bay
Rolling through the mountains...
The two when we went to TN last year
I will post other photos as other stuff is done to it.
I plan on pulling the engine eventually doing a full freshen and maybe slipping in a new Crane H-272-2 cam in there, a set of 1.6 roller rockers, as well as making a set of my TOG headers fit it...