No 10's yet just some ridiculous MPH.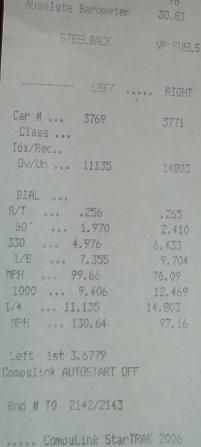 The car is soo slow out of the hole, it's actually funny.
This is the new Z28 IROC car with a 3.27 gear.
I'm not sure what the boost level was I think around 14 - 16 psi.
The car runs 11.40-11.50 at 8 PSI pretty consistently as I found out when I won the 11.50 index "street warz" class this past Sunday.
Should be some vids and stuff coming up.