What were the versions of the 3900 on the market? I hadn't seen this anywhere but Wiki, so I figured I'd repost...
Per:
https://en.wikipedia.org/wiki/GM_High_Value_engine#3.9
LZ9: 240/240, VVT, variable plenum
Produced '06 to '11, many apps -- G6, Malibu, Impala, Monte, minivans, Buick Lucerne
Flex fuel version is LGD
LZ8: 233/240, VVT, fixed plenum, AFM/DOD
Produced '07-'08 in Impala (any other apps?)
Flex fuel version is LZG
Which applications had which exhaust manifolds?
I'd like to do a swap on my '88 Fiero with a 282 manual transmission (not any time soon... have other projects and just boning up the brain at this point).
I'd like an AFM engine, and I think that the relatively short gearing of the 282 and light weight of the Fiero can help the engine stay in AFM mode a larger fraction of the time than it would with a taller-geared automatic in a heavier car.
To simplify exhaust fabrication in the Fiero, I'd like to have the crossover-pipe manifolds similar to the older 3100/3400 manifolds and NOT the newer "cast header" style. Which applications got the exhaust I want? Impala again?
[Edit: Uplander and minivan applications]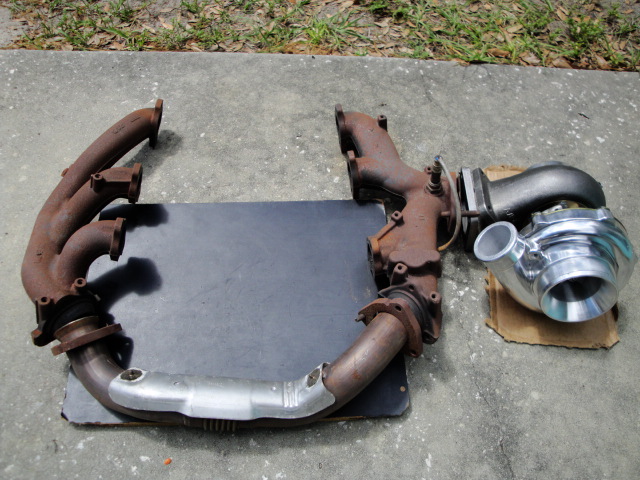 The wiki article didn't mention the variable plenum on the AFM/DOD engines... Are those two options exclusive? (IE, can the ECM not control both at once?) I remember reading some info about when the variable plenum was used and discontinued.
I'm also interested in photos of the mount bosses on the block so I can be thinking about how to fab mount brackets.
As well, I'd like info on the various oil pans (is there already an oil pan thread?) that fit the 3900. I've seen references to multiple different pans, some of which look like they'd fit the Fiero better than others.
Will 3100/3400/LX9 3500 pans all interchange to the LZ4 and LZ9?
EDIT:
Reference:
http://60degreev6.com/forum/showthre...ping-and-specs
http://www.fiero.nl/forum/Forum2/HTM...72-5.html#p191