Figured you guys would like to see this one. I have a 1991 S-10 truck, with the 2.8L V6. I started out with the intent of just swapping the Fiero valve covers to stop the valve cover leaks...then I wanted A/C that worked without having to screw with the compressors all the time...
Then I grabbed a 3.4L Camarobird engine, wiring harness, and OBD1.5 computer for 140$.
Then I got given a pair of genII alloy heads.
Then I grabbed a complete 3500 top end for 140$.
THEN I was re-arranging the "Shelf Of Power" and had to sit an M62 supercharger somewhere while I arranged the stack of M90s and re-located the pile of turbochargers so they didn't fall over on the intercooler cores. (Yes, this is a problem.)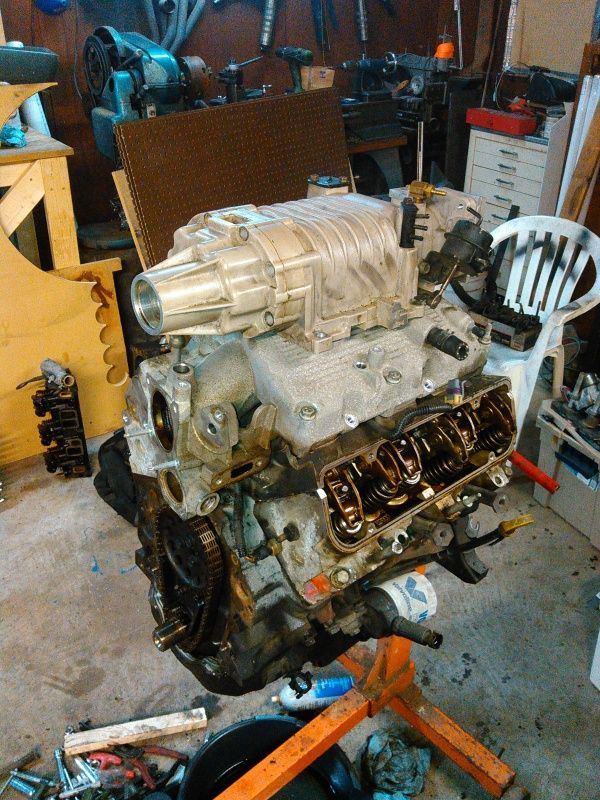 Sooo, this is where it's at now. RobertIsarr has been quite helpful with the computer side of things, tuning isn't new to me but this system is quite different from what I am used to working with.
I will be using the Camaro accessory drive as it nets me a little more room where I want it, and lets me use the newer style A/C compressor. Has a Convenient place to bolt up the coil pack, and generally is usable. There are some modifications that have to happen to make this work, though.
Headers have to be made:
Power Steering brackets need to be modified: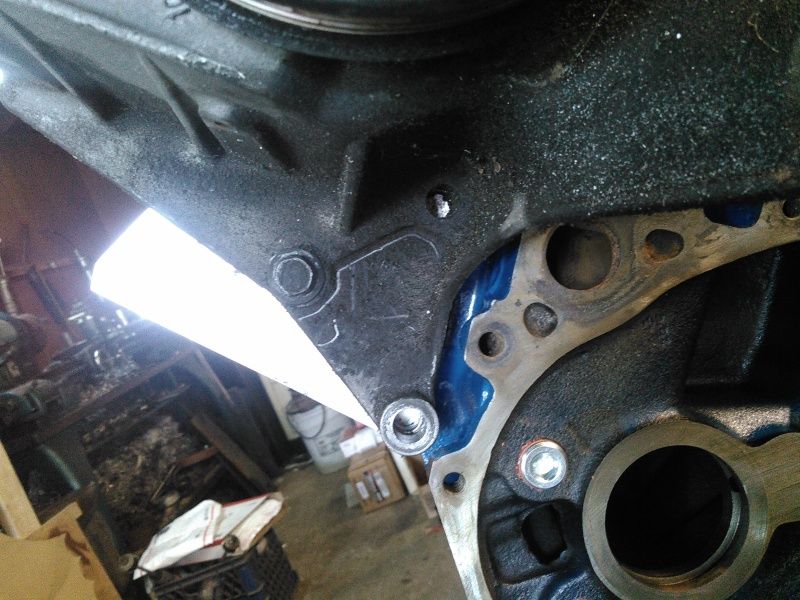 And the intake manifold needs a little work: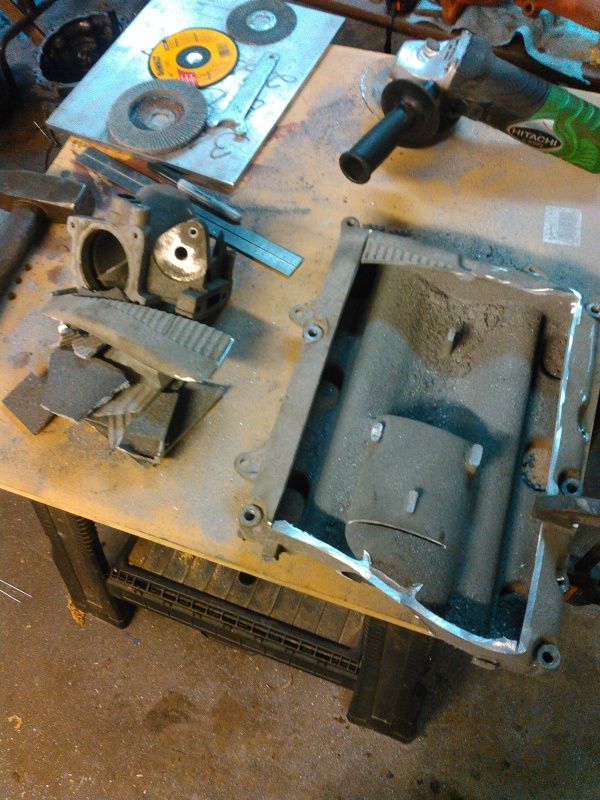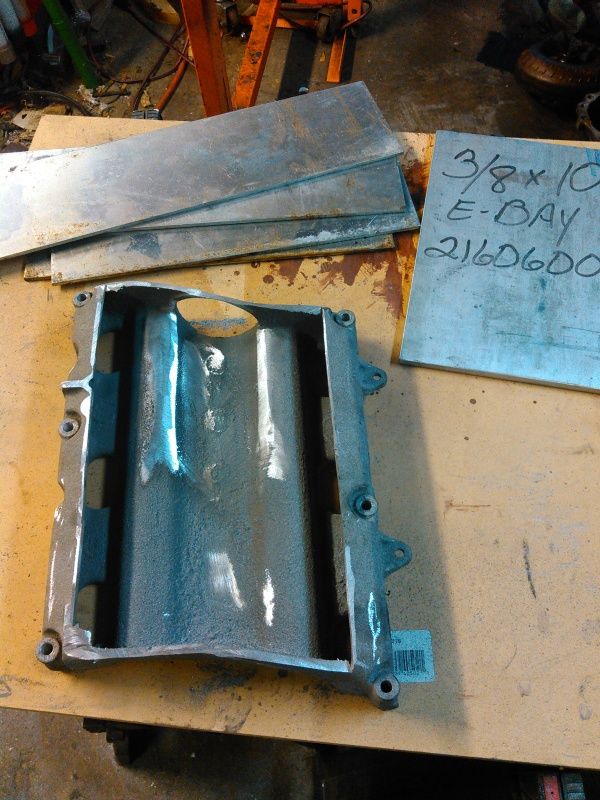 The supercharger needs some re-arranging as well. I'm still working on that bit.
...Good enough.
Still need to buy header tubing, get the cam reground, make pushrods, and get the intercooler fitted into place. Throttle is off of a Northstar, it's a little bit of a tight fit but it'll work fine.